Fifth Street Management is proud to have managed some of the best-known commercial, residential and corporate properties in the country. To learn more about how we have helped clients enhance the value of their real estate assets, please review these case studies:
200 Unit High-rise Condominium in the Buckhead Submarket of Atlanta
Read More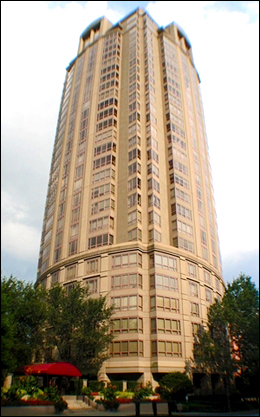 This complex was originally constructed with only one water meter for the entire building. Over the years building consumption gradually increased as individual unit owners ignored dripping faucets and running toilets as well as using an ever larger amount of water that was paid for by the association. Fifth Street proposed individually metering each unit at a cost of $120,000.

The result was a 55% reduction in total water consumption as unit owners repaired internal leaks and greatly reduced their daily water consumption. The Association was able to greatly reduce the monthly assessment and realize a payback of less than two years.
400 Unit High-rise Condominium in Midtown Atlanta
Read More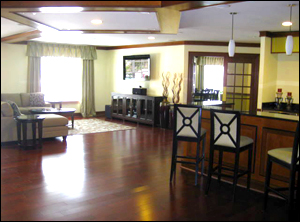 This property experienced substantial water penetration of its external skin during the initial years after construction. Fifth Street acted as Project Coordinator on the remediation project which totaled $1,500,000 including the repair of individual units and mold remediation.

Because of the close supervision of the project, as well as the well planned communication necessary in a project of this magnitude, the association was successful in collecting 100% of the special assessment that was necessary to fund the entire project.
700,000 Sq. Ft. Office Complex in Midtown Atlanta
Read More
This office complex has been managed by Fifth Street since its construction. While the property was energy efficient for the period in which it was constructed, it needed to be substantially improved in order to meet the LEED and Energy Star standards of today. Fifth Street undertook a top to bottom review of the property and commenced a major multi-year effort to reduce utility consumption and qualify for LEED certification.

Because of cost constraints, this effort was undertaken without the use of outside consultants. As we successfully achieved year-on-year reductions of utility consumption, ownership gained confidence in the effort and became willing to spend the money necessary to achieve ever more savings. Six years into this effort the property was awarded LEED Silver for Existing Buildings.

Among the projects undertaken during this multi-year project were: (a) Recovery of all condensate from building air-handlers and pumping of that condensate into the cooling tower. (b) Re-lamping of the entire complex (c) Xeriscaping the entire exterior landscaping and installation of a smart drip irrigation system to reduce water consumption (d) Installation of variable speed drives for all air-handlers (e) Installation of carbon dioxide sensors to permit modulation of fresh air fans (f) installation of occupancy sensors in tenant spaces to reduce lighting (g) and a switch to daytime cleaning. The net result of these and many other operating refinements has been a 40% reduction in this property's utility bill.
500,000 Sq. Ft. Office Complex in the Cumberland Submarket of Atlanta
Read More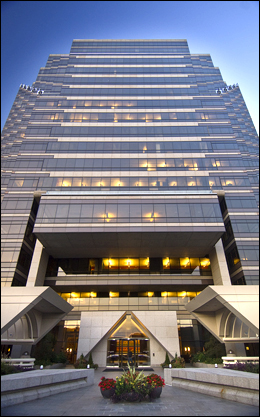 This property was over 20 years old and needed substantial upgrading in order to qualify for LEED Certification. Fifth Street undertook a multi-year program to raise its Energy Star rating as well as address tenant comfort issues that were typical of a property of this age.

Since the property was still operating, its still usable, but twenty year old equipment, Fifth Street undertook a re-commissioning of building systems. Three years later the tenant comfort had dramatically increased, utility consumption was down 15%, and the property received LEED Certification for Existing Buildings.
200,000 Sq. Ft. Forensics Laboratory for the U.S. Armed Services near Atlanta
Read More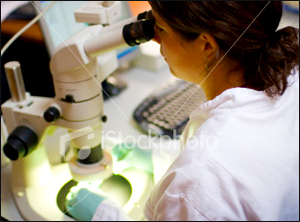 Fifth Street was awarded an operations and maintenance contract by the Army Corps of Engineers to operate and maintain a state-of-the-art forensics laboratory that services all branches of the U.S. Military and is accredited under International FQS-1 Standards. The selection of Fifth Street to manage this facility was largely a recognition of our technical capabilities, our high standards in the operation of our facilities, and our companywide commitment to sustainable building operations. This facility is comprised of multiple laboratories housing ultra-sensitive equipment that must remain free of cross contamination. The proper operation and maintenance of facility environmental systems is critical to the mission of this laboratory.
200,000 Sq. Ft. Television and Radio Broadcasting Headquarters and Studios
Read More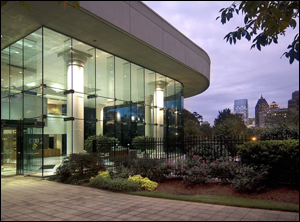 This facility houses 550 employees supporting multiple television and radio studios. The precisely controlled environmental conditions in these studios are critical to the operation of the equipment. The primary television studio commands a 55% market share in the Atlanta marketplace. Fifth Street supplies operations and maintenance personnel and expertise to this mission critical facility which operates 24/7/365. During our almost ten years of operating and maintaining this facility it has never experienced an unscheduled outage due to an operations or maintenance issue.