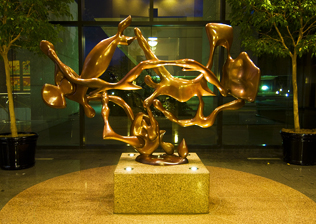 Fifth Street's Residential Division is a full-service property management company dedicated to friendly personal service. It is supported by the processes, procedures, knowledge, and experience necessary to deliver a high quality experience for our clients.

We understand the need for a comprehensive management approach and professional oversight which provide the confidence and peace of mind that our clients deserve. Our long term management strategy is focused on extending the life of the property structure, mechanical systems, and landscaping so that our clients can minimize the expenditure of capital reserves. Our day-to-day involvement is focused on anticipating client needs and rapid response to issues and events as they arise.

Our clients will tell you that we understand the need for open and free communication and that we pride ourselves on our ability to resolve issues before they take on a life of their own.

We understand that management of residential real estate is a balancing act between friendly service and adherence to our client's direction. That balance is not always easy; however, it is what separates us from many others.
Residential Financial & Accounting Services
Mail all billing statements monthly to homeowners
Prepare annual coupon books
Collect and deposit all payments
Manage collection of delinquencies
Reconcile bank statements monthly
Prepare financial statements on a monthly basis, including general ledger, income statement, balance sheet, bank statements, variance analysis, etc…
Prepare annual budget
Generate and mail annual 1099's to required vendors
Provide account balance to title companies during the sale of homes in community
Property Management Services
Conduct routine maintenance and violation inspections
Covenants and Restrictions enforcement
Bid routine maintenance and coordinate
Prepare bid specifications for larger jobs and oversee bid process
Coordinate entire process of handling all maintenance issues in the community
Manage and oversee all vendors
Prepare and maintain copies of all correspondence on behalf of the Association
Respond to all correspondence in a timely fashion
Maintain homeowner information database and keep current on daily basis
Create and mail violation letters, architectural requests responses, and other correspondence to homeowners
Serve as primary contact and liaison for Board
All electronic Association records are backed up daily offsite
Provide all required documentation, Covenants, Conditions and Restrictions and Community Rules to new homeowners
Serve as primary contact for any legal issues in community
HOA Board Meetings
Attend all board meetings and necessary committee meetings
Prepare Board packages prior to meetings
Prepare and distribute agendas, notices, ballots, proxies, etc. for meetings
HOA Annual Board Meeting
Prepare and distribute all paperwork associated with the annual meeting (agenda, proxy, ballot, minutes, return envelopes)
Manage all returned proxies and keep Board informed of whether or not quorum has been achieved
Run Annual Meeting if desired by Board or assist with annual meeting