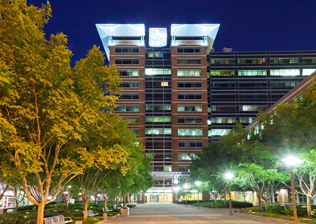 Fifth Street Management was founded to manage Centergy, a 700,000 square foot complex of multi-tenant office buildings in Midtown Atlanta. Commercial Property Management is at the core of who we are. We subsequently expanded into multiple office properties as well as high-rise residential , corporate, and Government facilities management.

Our focus on high levels of service and Sustainability originated with the Centergy complex. To this day, it continues to function as a laboratory for new Sustainability technologies and practices and our tenants and owners are reaping the rewards. In June of 2011 it was awarded the LEED Silver Certification for Existing Buildings.

In electrical demand and consumption, the Centergy complex has reduced overall demand and the kilowatt consumption for each of the past six years. This has resulted in electrical cost savings of approximately 40% .

Much of the electrical savings were generated without significant capital expenditures. A switch to daytime cleaning reduced consumption significantly without any capital expenditure. The installation of carbon dioxide sensors in conference rooms and air-handler rooms was done by in-house staff at minimal cost. It permits us to modulate the fresh air intake to match the need for each floor of the building.

Water conservation has received a similar focus. Fifth Street now captures condensation from cooling coils on each floor and pipes that water to a holding tank. That cold water is then pumped into the cooling tower instead of using city water. This saves approximately 500,000 gallons annually as well as augmenting our tower's cooling capacity at peak times. The property has been extensively Xeriscaped through the installation of drought hardy plants that require virtually no supplemental city water. This has become even more important as Atlanta copes with ever growing water restrictions.

All of Fifth Street's LEED and Energy Star initiatives have been generated in-house without the aid of expensive outside consultants. This emphasis on Sustainability has been a part of us for so long that it is now a part of our culture, a culture that we bring to every property that we manage.
Computer Driven Work Order Scheduling & Dispatch
Accounting and Financial Management
Benchmarking Operating Expenses
Property / Facility Management
Employee Evaluation & Training
LEED Program Development
Tenant Retention Programs
Continuous Commissioning
Budgeting and Reporting
Property / Facility Audits
Preventive Maintenance
Vendor Management
Project Management
Property Transitions
Energy Audits
Due Diligence